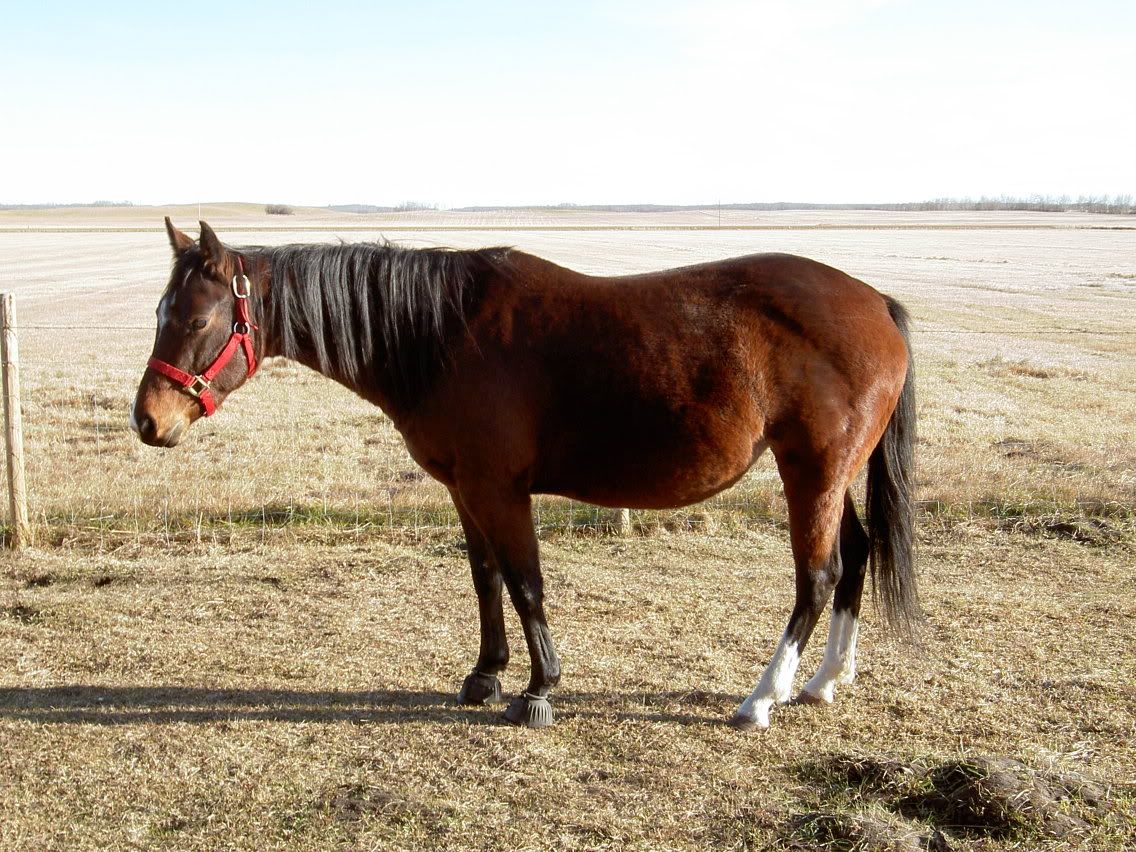 "Krissy"
1995-2007
RIP Our dear little mare, you are missed greatly. 
A Little History On Krissy
We have decided not to disclose all of Krissy's story here, due to her previous owners wishes, and possible controversy. However, when we puchased this little mare we didn't quite realize how much of a fighter she was, and how much knowledge and joy she would bring into our lives. In her earlier years, she was a cutting horse. Being the third cutting horse, and first cutting geared foal her previous owner bred, she only began to show in local cuttings before her owner decided to retire. Alas, her inborn cow skill and talent was never truly able to be shown. In her now two foals, she has proved that she passed the athletic ability and cowy-ness onto her offspring.
Krissy sire "Hotrodder Disco" won over $20,000 in The National Cutting Horse Association. He was also a Top 5 Stallion in the Canadian Supreme 3 Yr Old Futurity. I never did look up her dams winnings, but she was a cutter as well. Krissy was bred in the nines to be a cutting horse delux, with her grandsire being Docs Hotrodder, and Docs Lynx, maternal grandsire being Royal King, and having large amounts of Doc Bar and Poco Bueno blood.
Krissy is the dam of Milleniums Diamond as well as Milleniums Legacy.
Lynn Melody's Goodbye video. RIP my girl